Engagement with Society
A commitment to the Middle East & Africa
As a responsible bank, we are aware of our role in the communities where we are present.
In the Middle East & Africa, social issues are an integral part of our corporate mission. Every year we provide financial and human support to numerous partnerships. Some of the initiatives currently underway in the region include:
Beyond 2020: Part of the Zayed Sustainability Prize humanitarian partnership – United Arab Emirates
In 2019, BNP Paribas became a partner of the Zayed Sustainability Prize's Beyond2020. Established in 2008, the prize has grown from a UAE leadership-driven initiative into a significant and globally renowned award for delivering critical, life-transforming solutions to a broad number of beneficiaries' worldwide, providing technology for good and fostering development that is inclusive and sustainable.
From 2021, Beyond2020 will play a key role in further supporting vulnerable communities, as the world is expected to engage and coordinate action towards a sustainable recovery. It and its partners, including BNP Paribas, aim to improve lives through long-term impact and support various UN Sustainable Development Goals to create a brighter and more sustainable future.
BNP Paribas has committed to support vulnerable communities in three countries per annual phase. So far, six countries have been selected: Indonesia, Bangladesh, Costa Rica, Vietnam, Malaysia and Columbia. The first two projects have been completed.
For more about the Zayed Sustainability Prize and Beyond 2020, visit https://zayedsustainabilityprize.com/.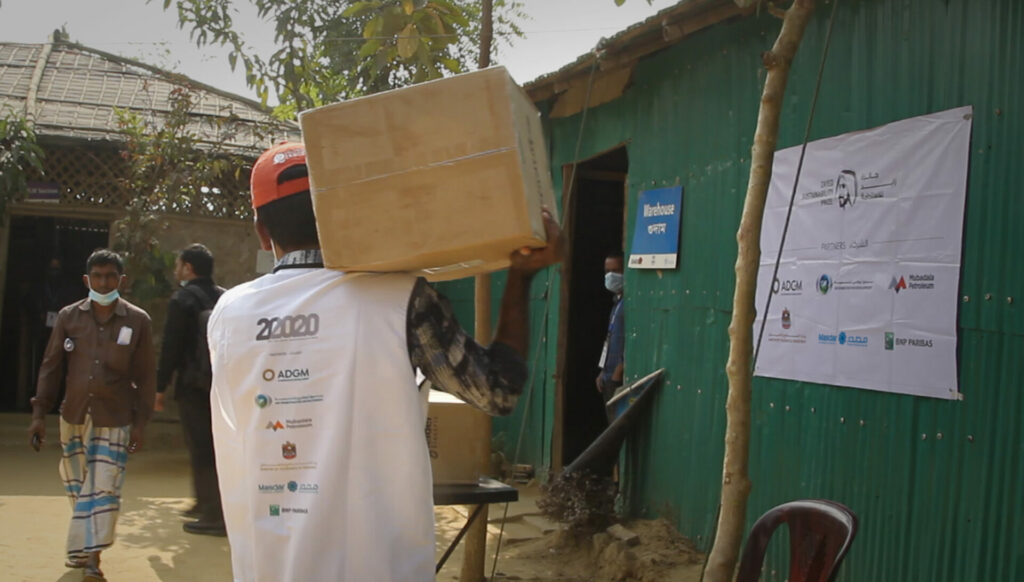 Bahrain Jazz Fest – Arts and culture partnership – Bahrain
For 25 years, the BNP Paribas Foundation has supported jazz musicians, composers and performers' careers as well as many festivals around the world.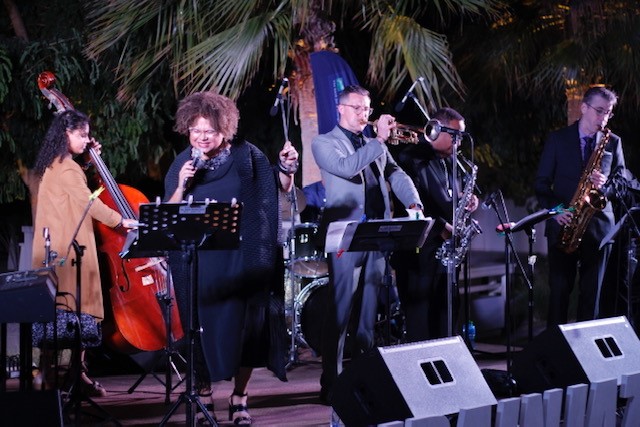 Since 2017, BNP Paribas has been the official 'Presenting Partner' of the Bahrain Jazz Fest, Bahrain's first-ever international jazz festival. The festival has grown year on year, featuring over 100 artists and entertaining over 20,000 visitors.
Despite the restrictions caused by the pandemic, BNP Paribas continued to support the festival when it went fully virtual in 2020. This support has also expanded to a virtual celebration of International Jazz Day, showcasing Bahrain as a Jazz Hub in the region.
As the festival builds in scope and scale, community remains at its core. In 2021 the festival included a new series of school outreach workshops for young jazz musicians in Bahrain with the Headline Band "Jazz House Collective". To learn more about the festival, its support for jazz musicians and artists, or to buy tickets to forthcoming events, visit Bahrain Jazz Fest.
Whitaker Peace & Development Initiative – Conflict Resolution, Peace building and Entrepreneurship partnership – South Africa
BNP Paribas and its local consumer subsidiary in South Africa, RCS Ltd , aunched a five-year partnership with the Whitaker Peace & Development Initiative (WPDI) in South Africa in 2019. The initiative aims to promote peace, conflict resolution and entrepreneurship in the Cape Flats with a particular focus on youth.
Through its flagship Youth Peacemaker Network (YPN), the bank supports young people with a wide array of tools to engineer peace as citizens and to create economic opportunities for themselves and their communities. The initiative has positively impacted the lives of nearly 9,000 people through its school and community programmes, and business bootcamps in the Cape Flats.
For more information on the initiative, visit the Whitaker Peace & Development Initiative.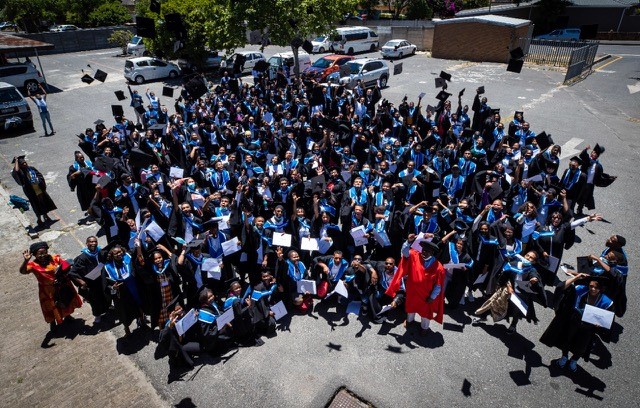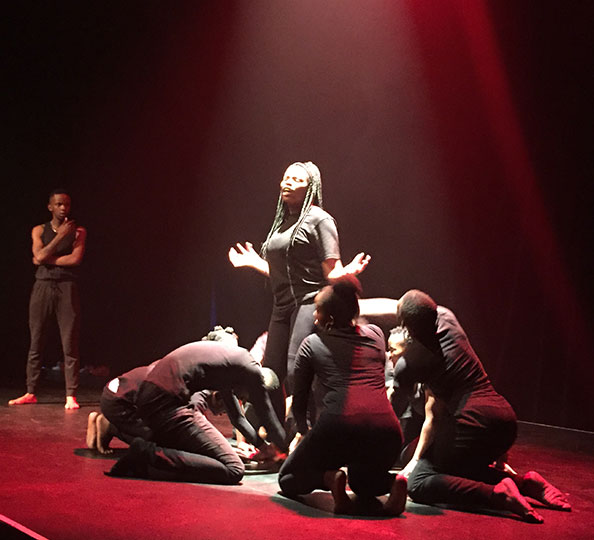 Dream Up – Arts and culture partnership – South Africa
BNP Paribas launched the Dream Up initiative in 2015, a global arts-based education programme in disciplines such as music, dance, theatre, circus arts, the plastic arts, photography and video-making.
In South Africa, BNP Paribas and the Dream Up initiative works with Educape to inspire young people to get involved in theatre. Educape's aims to unite people from diverse backgrounds to develop social cohesion in local communities through The Shakespeare Schools Festival. The programme has empowered over 3,450 students of all abilities, including differently-abled learners, to transform their lives through the unique power of drama and the arts. It boosts self-confidence, develops new friendships, provides valuable life lessons and encourages growth inside and outside of school.
Visit Shakespeare Schools Festival – South Africa to learn more about the programme.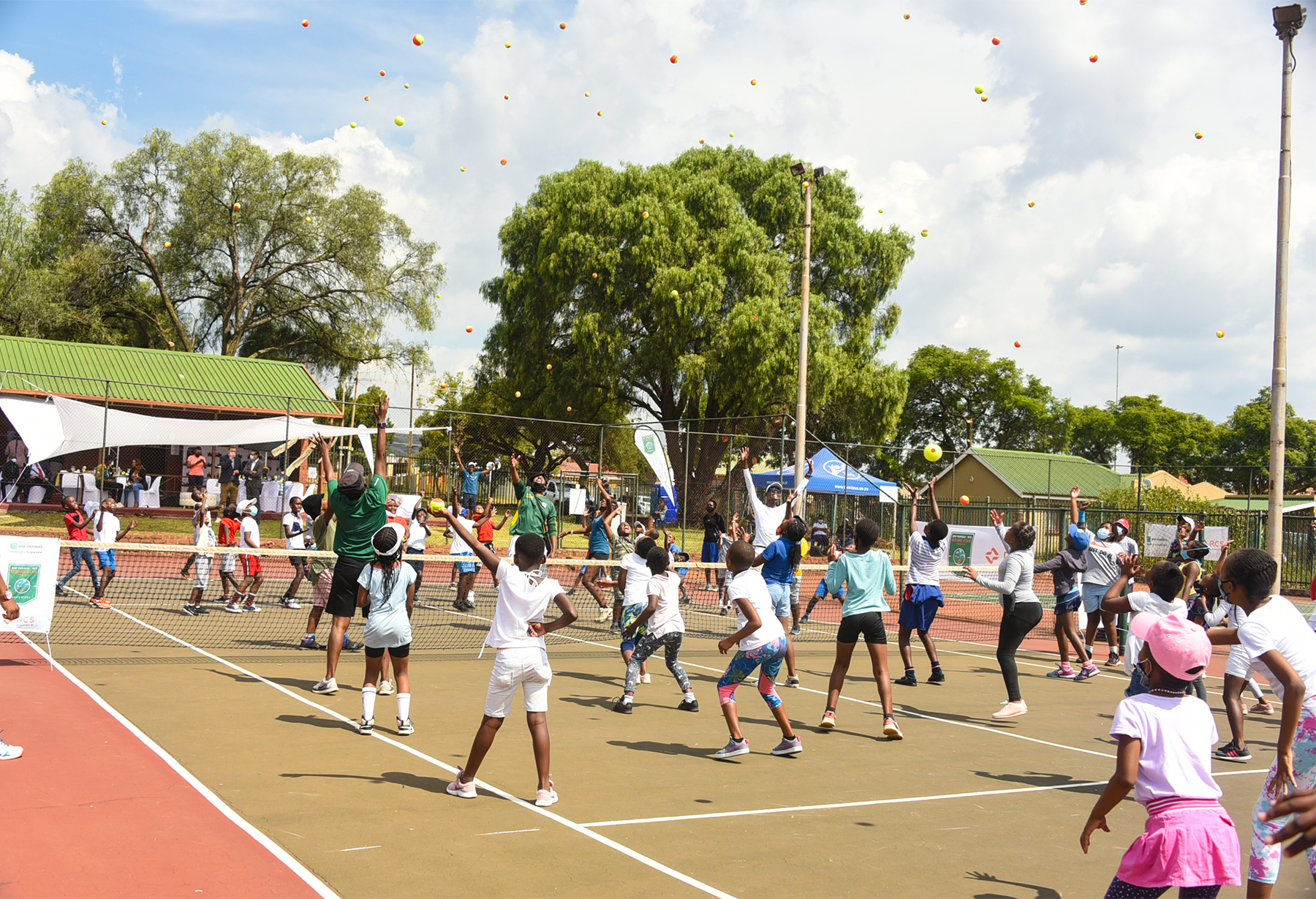 BNP Paribas and Tennis South Africa
For more than 45 years, BNP Paribas has supported tennis, sharing its values of fair play and performance. The Group is now a major tennis partner globally, with a unique and historic commitment originating from 1973.
BNP Paribas and Tennis South Africa
BNP Paribas and its South African consumer finance subsidiary RCS Ltd have an active partnership with Tennis South Africa to promote grassroots tennis through the coaching and development of the next generation of player. BNP Paribas MEA currently supports two ongoing initiatives: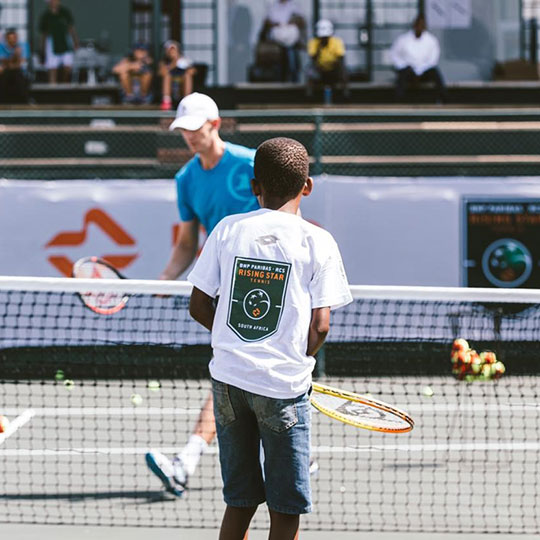 Coaches BNP Paribas Mentorship Programme
The BNP Paribas Coaches Mentorship Programme is a partnership with Tennis South Africa (TSA) which creates sustainable training and coaching opportunities, to help transform disadvantaged communities and boost tennis in South Africa. Launched in 2017, the programme has already trained 345 coaches over the last 4 years. The programme also provides coaches with:
Sponsorship of TSA coach registration fees.
Sponsorship to attend TSA coaching courses.
Access to continuous professional development coaching workshops.
Additional skills training, including business administration, computer skills, first aid and child protection.
Integrated learning at TSA 'Growth Point Development Centres' or TSA-accredited 'Centres of Apprenticeship'.
Assistance with drafting CVs and job placements as full or part-time tennis coaches.
BNP Paribas RCS Rising Star Tennis Initiative
The BNP Paribas RCS Rising Star Tennis programme was launched in 2019 by Tennis South Africa, in partnership with BNP Paribas and consumer finance subsidiary RCS Ltd.
The programme encourages youth participation in the sport via a national school's tennis challenge. The countrywide initiative provides tennis access to children, including wheelchair athletes and hundreds of primary and high schools, including those in historically disadvantaged communities.
In its first year, 361 schools participated in the BNP Paribas RCS Rising Star Tennis programme. Competition numbers more than doubled to 797 schools in 2021.